Kitamura has obtained ISO9001 certification, the International Organization for Standardization for quality management systems to establish quality control system provided by ISO all across its plants.
Moreover, Kitamura has obtained ISO14001 certification which considers the environment and ISO45001 certification which considers working safe at the Furukawa Plant.
Kitamura promises stable supply of high-quality and reliable products for customers all over the world on the responsibility of ISO qualification plants.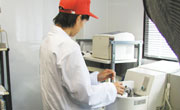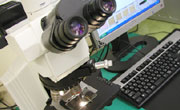 ISO9001:2015
Organization
KITAMURA LIMITED
MAIN OFFICE / FURUKAWA PLANT
Registration Date
February 25, 2000
Certificate Number
JQA-QM4392
Scope of Registration
POWDER PROCESS OF CHEMICAL COMPOSITION PRODUCTS, METAL COMPOUNDS, NATURAL GOODS.
THE DESIGN / DEVELOPMENT AND POWDER PROCESS OF PLASTIC PRODUCTS.
THE DESIGN / DEVELOPMENT, MILLING AND SELECTION OF FLUORINE PLASTIC PRODUCTS.
Certification Body
JAPAN QUALITY ASSURANCE ORGANIZATION (JQA)
Certificate / Appendix
ISO14001:2015
Organization
KITAMURA LIMITED
FURUKAWA PLANT
Registration Date
April 1, 2005
Certificate Number
JQA-EM4662
Certification Body
JAPAN QUALITY ASSURANCE ORGANIZATION (JQA)
Certificate / Appendix
ISO45001:2018
Organization
KITAMURA LIMITED
FURUKAWA PLANT
Registration Date
April 1, 2005
Certificate Number
JQA-OH0084
Certification Body
JAPAN QUALITY ASSURANCE ORGANIZATION (JQA)
Certificate / Appendix